At Élanoura's Global Founder's Retreat Mallorca, a remarkable gathering of women entrepreneurs from diverse corners of the world came together to make a profound impact.
With participants hailing from California, New York, Malaysia, and Puerto Rico, their businesses spanned a wide spectrum, encompassing beauty, luxury, lifestyle, medical, art, leadership, and tech. Élanoura's mission is to connect these women with their purpose, each other, and opportunities for meaningful change.
One special evening the retreat participants were able to volunteer with 15 women survivors of violence through a collaboration with nonprofit Fundació IRES. The evening was a highlight of the week, one that brought joy, togetherness, compassion, and light for all the women who came.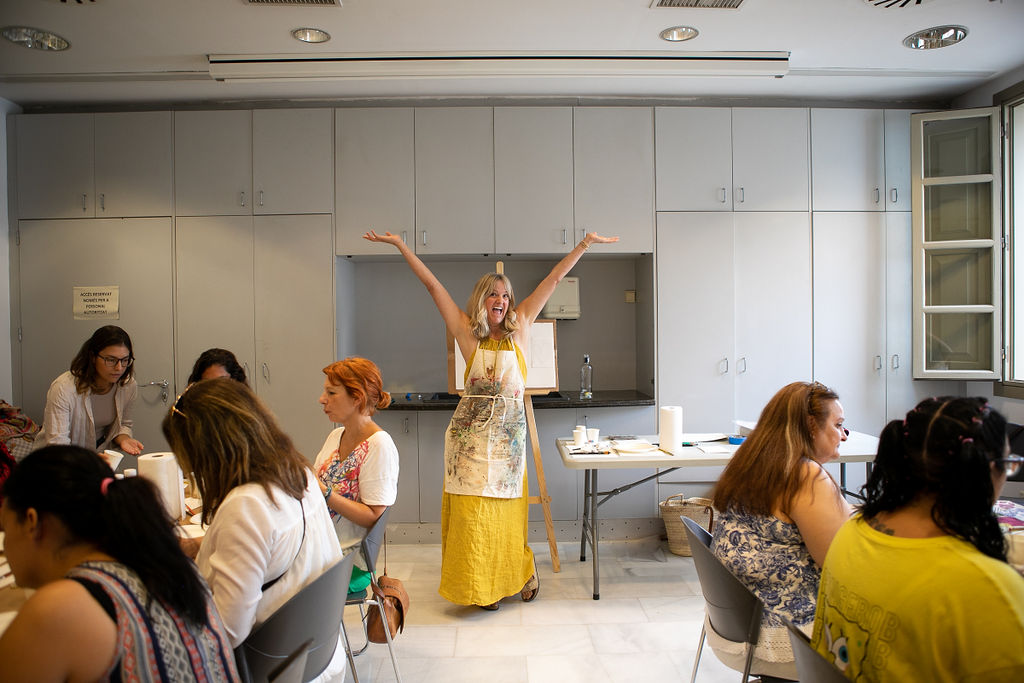 How did you get to know Fundació IRES?
Our connection with Fundació IRES came through a recommendation by Fontsanta Hotel, where we had the privilege of staying during our retreat.
What is the motivation to volunteer during your retreats?
In-person volunteering during our retreats allow the women who attend to feel connected to something bigger than themselves. Through one-on-one interaction with women and girls from different parts of the world and different experiences, they are able to think, feel, and do more beyond themselves and their businesses. The women go home with a renewed sense of purpose to expand their value for others. We also donate 10% of all retreat fees to our nonprofit partner which enhances our collective impact together. For this retreat, we were able to provide a $2206 donation to Fundació IRES.
What's the social background/interest behind your activities?
We are committed to elevating women globally – both the women we bring together on our Global Founder's Retreats, and the women and girls with whom we have the opportunity to support through our nonprofit partners.
How has the collaboration with IRES been?
Working with the Fundació IRES team has been a fantastic experience, and our direct contact Núria Saperas Casanovas is a delight. Through the collaboration with Nuria, our founder Erika Brechtel, and activity leader artist Alex Cole, the details were well organized and carefully thought through, from the schedule to the materials needed. All the women who attended were wonderful, open, generous, present, and loving.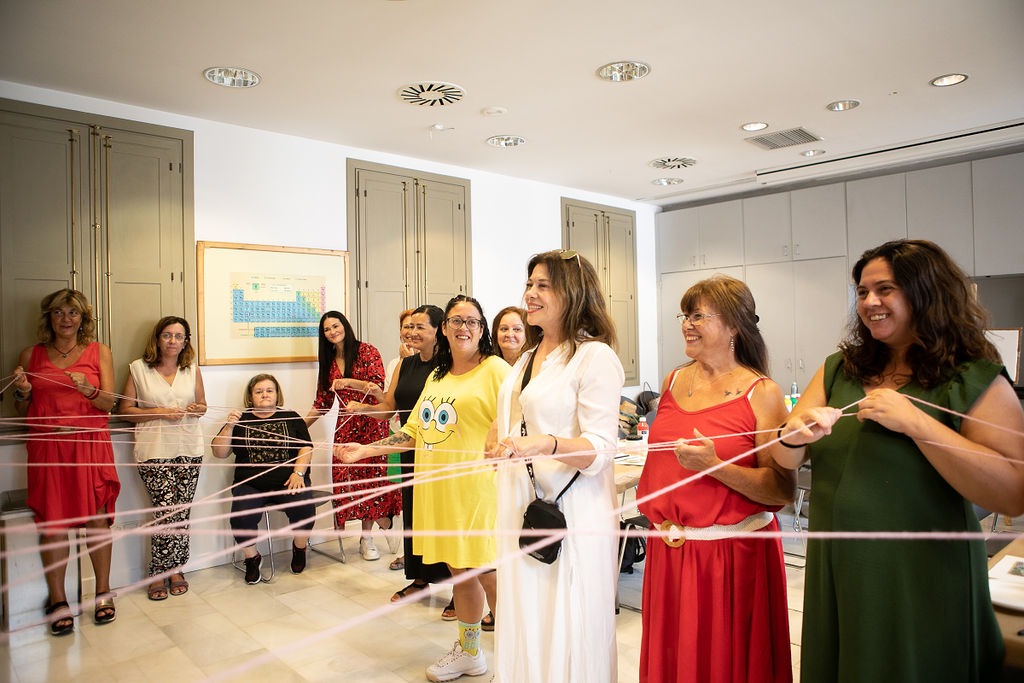 How do you evaluate the experience? What has been the result?
Huge success from our end! We all felt invigorated, moved, and deeply connected to the IRES women.
Alex Cole, the artist who donated her time and talent to lead the activity, opened by saying "I've been an artist for 25 years, and I think this moment might be the best I've ever had." She forever changed those women's lives through her gift.
Katee Grace, the photographer who donated her time and talent through individual portraits for the women who came, said that some of the women were in tears, telling her "they had never had their photo taken, and couldn't believe how pretty they looked."
One of the Élanoura participants said it was "an eye-opening experience" and she is immensely grateful. Every one of us in the group left invigorated and deeply moved.
One of the IRES participants approached Élanoura founder Erika Brechtel after the event, and not knowing English, she showed Erika her phone with Google translate that said, "You have brought out the best in us."
How would you define the atmosphere during the workshop?
Warm, inviting, loving, open, supportive, kind, appreciative all around. It was a truly uplifting environment.
What have you learned from the participants?
Despite the challenges that brought the IRES participants to the program, they were so generous, open and uplifting to us when on the exterior we were total strangers coming into their worlds. We found common ground, humanity, strength together, and the appreciation for the qualities that make women so special – our ability to come together for the greater good, in support and love.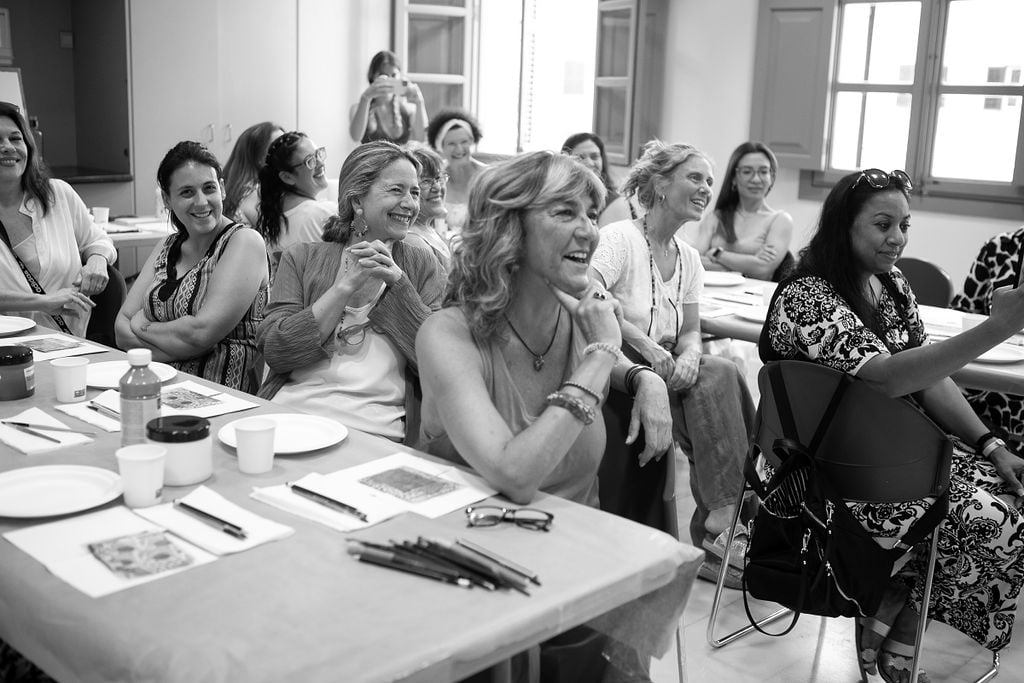 In what ways do you hope this experience inspires your participants?
It is our hope that the women we brought were able to see how impactful it is to connect with someone whom you may never cross paths with, and how easy it is to light up another's life with a gift of time and talent (not only treasure). We hope we have inspired the women we brought to continue to find ways to expand their impact.
What a beautiful evening. We are grateful to have this opportunity together to elevate women globally!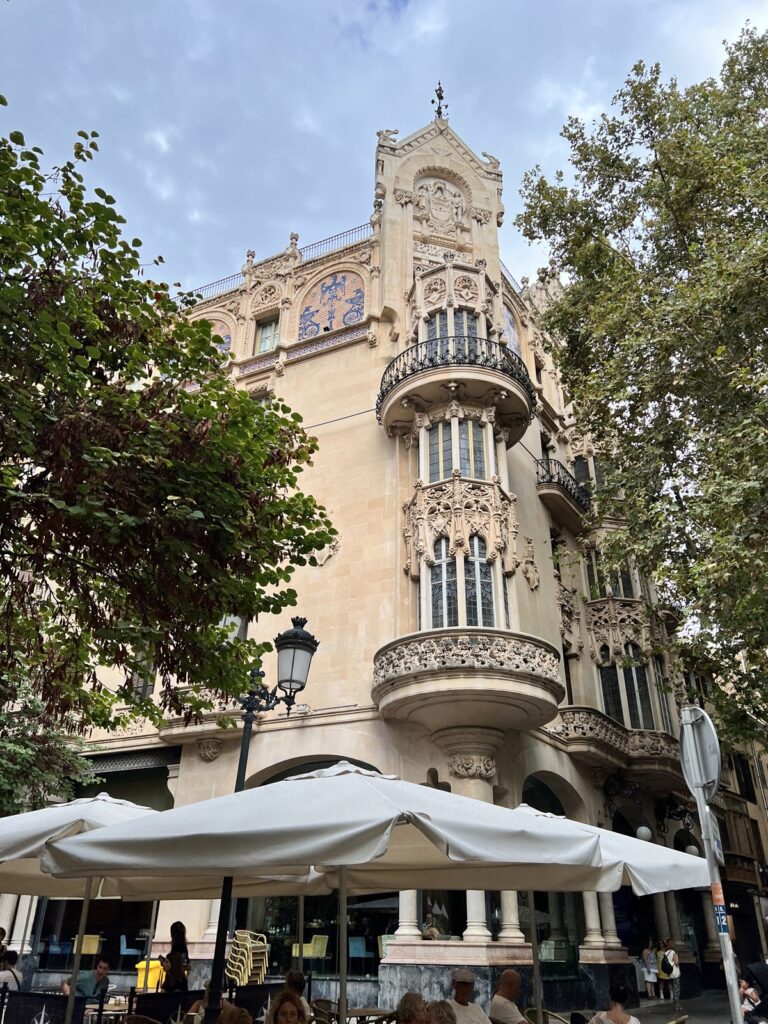 Inline professional photography by Katee Grace; iPhone gallery photos from Élanoura
Read the original interview in Spanish by Fundació IRES: https://www.fundacioires.org/erika-brechtel-entrevista-elanoura/