According to a recent analysis by Boston Consulting Group (BCG), "if women and men participated equally as entrepreneurs, global GDP could rise by approximately 3% to 6%, boosting the global economy by $2.5 trillion to $5 trillion."
"However, unleashing the power of women entrepreneurs will require action from a range of groups, including venture capitalists, nonprofit organizations, and corporations. These efforts must address a critical and at times overlooked issue: the lack of networks that effectively support and mentor women entrepreneurs."
Here's how Élanoura is helping to boost the global economy by investing in global women entrepreneurship:
👩🏽‍🦱 We created the Élanoura Collective to bring together and support women founders and founders-to-be around the world.
👱🏻‍♀️ We created the #FutureFounderGlobalFellowship with nonprofit College Moxie to train college women and recent graduates as they step into #entrepreneurship.
🧕🏼 We created the #LocalGlobalFounderPitch opportunity to fund women founders in our retreat destinations.
👩🏻 We created the #GlobalFounderFellowship with nonprofit The State of Women Institute to give women founders access to opportunities and ongoing support in areas where resources are not available.
We invite you to step up and participate in #elevatingwomenglobally with us!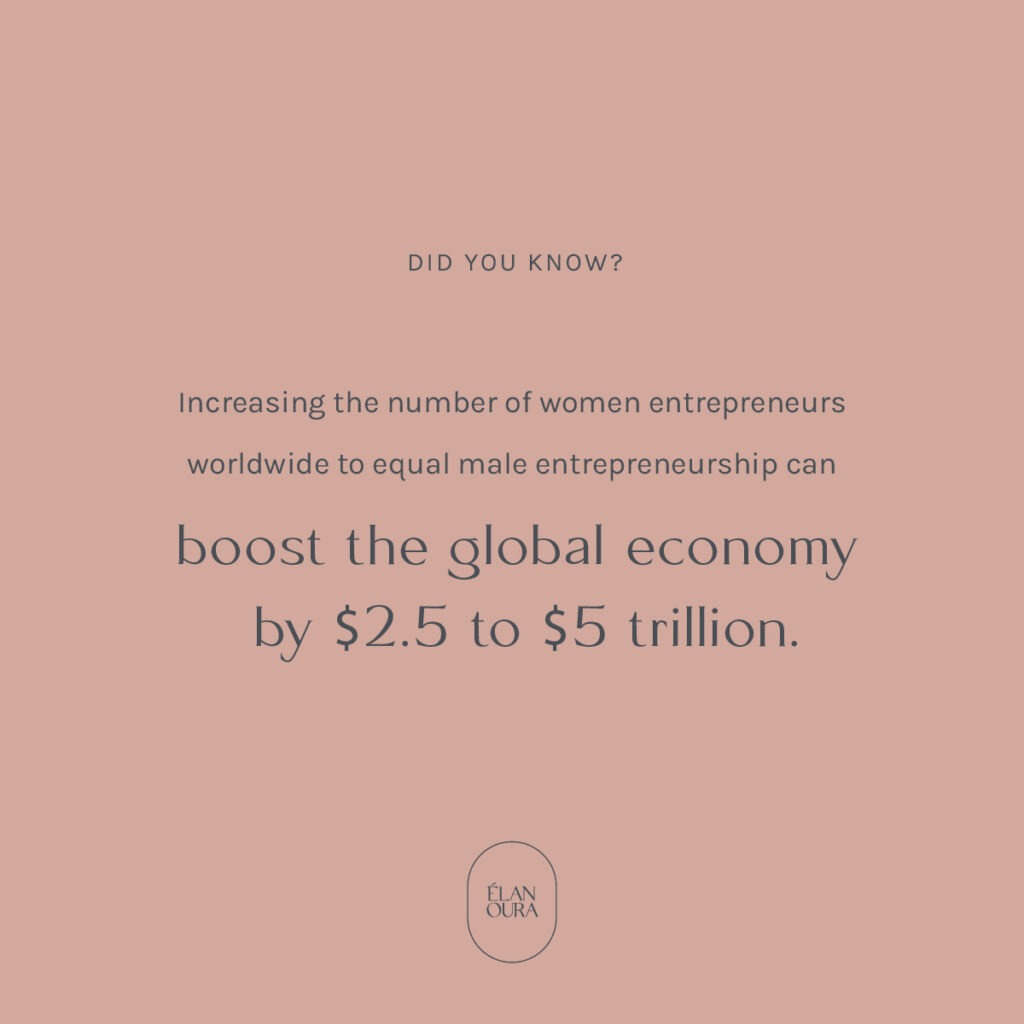 Photo: Élanoura Global Founder's Retreat Morocco 2022, photo by Amanda Lee Domenech
Source: https://www.bcg.com/publications/2019/boost-global-economy-5-trillion-dollar-support-women-entrepreneurs