Want to be a #FutureFounderSponsor? You can make a difference in an emerging woman entrepreneur's path. Through a partnership with nonprofit College Moxie, we are offering the opportunity to provide scholarships for select college women and recent graduates as they begin their entrepreneurial journeys, as a 100% tax-deductible contribution.
As part of our mission in #elevatingwomenglobally, we aim to help guide newer founders and founders-to-be in creating businesses from the start that will have positive impact in the world. There are countless resources available on the topic of how to start a business, but how many out there are focused on helping GenZ women find and connect to a deeper purpose that is self-sustaining for continuous action towards serving a greater good? These next generation passionate founders are seeking out guidance and support, and we can answer the call.
We've had tremendous success through our in-person volunteering Global Founder's Retreats in creating transformational experiences for women founders to expand beyond their bubbles, think bigger, develop gratitude, change perspectives, and come back home with a new sense of responsibility to do more with what they have for those they want to serve. We have seen, across generations, how women founders — whether they're in-training (GenZ), ex Girl Bosses (Millennial), or seasoned founders (GenX) — are lacking a sense of purpose, connection, and impact. When we can provide all three through our #travelwithimpact Global Founder's Retreat experiences, we ignite these women who individually and collectively have the power to change the world.
We are really excited about the possibilities, and the collective impact that us all coming together can have. It's win-win-win-win for all four parties involved, and towards shaping the future of business with women leading the way.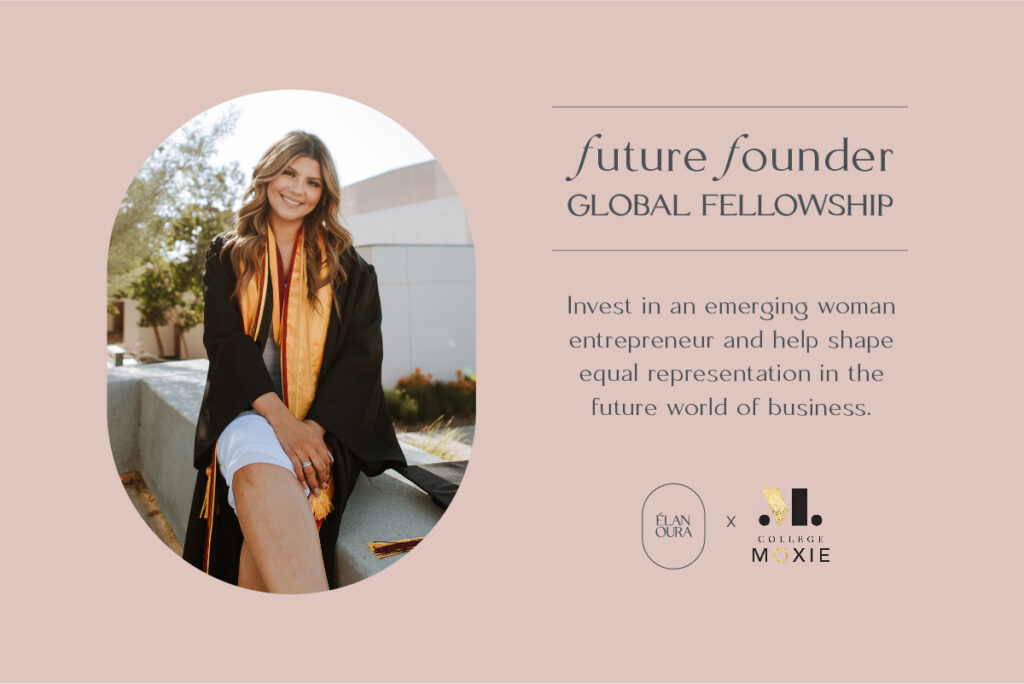 Women entrepreneurs are underrepresented and underfunded
Why answer the call? Despite the massive increase in women-led businesses over the past 20 years, funding is still a roadblock with women founders receiving less funding than their male counterparts… and that continues to trend downward. In 2021, women founders received only 2% of venture capital in the United States — the lowest since 2016 — despite outperforming all-male founding teams by 63%.
Beyond the U.S. and looking globally: According to Boston Consulting Group, if VCs invested in women at the same rate they invest in men, it could boost the global economy by 3-6% or $5 trillion.
With the Future Founder Global Fellowship, we all have the opportunity to increase support for women founders and invest in a future global economy with women at the forefront.
Explore Egypt with Fellow Women Founders
A business retreat, travel experience, networking event, and social impact opportunity all-in-one.
Generation Z will reshape the world of business
Gen Z, born from approximately 1995 to 2010, is the most racially and ethnically diverse generation in U.S. history. Fully immersed in the age of the internet since birth, they have grown up acutely aware of global events and macro social and systemic issues, heightening their sense of responsibility and accountability. They have already played crucial roles in movements fighting racism and discrimination, sexual harassment, gun violence, and climate change… and they will increasingly continue to do so as they age.
Research from entrepreneurship platform ZenBusiness shows that 93% of Gen Zers have taken a step toward exploring business ownership. The study, which surveyed 1,000 Gen Zers aged 18 to 25, also showed that 75 percent want to become entrepreneurs.
Generation Z is a generation primed to take action with passion. We have the opportunity to give them the support and guidance they seek to start purposeful businesses that make a positive impact in the world — especially so when we invest in Gen Z women future founders.
Join us and become a #FutureFounderSponsor by financially supporting a Future Founder Global Fellow!